Le spectacle phare 42nd Street fait son grand retour au Théâtre du Châtelet en décembre 2022. Le spectacle avait été reporté à deux fois. Après son succès en 2016, le bruit courait que le spectacle reviendrait à Paris.D'abord prévu en 2020, il avait été repoussé à la fin d'année 2021. C'est finalement du 7 décembre 2022 au 15 janvier 2023 que le spectacle sera à l'affiche du théâtre parisien.
Notre conseil : réservez déjà vos places, ce sera LE spectacle musical de l'hiver.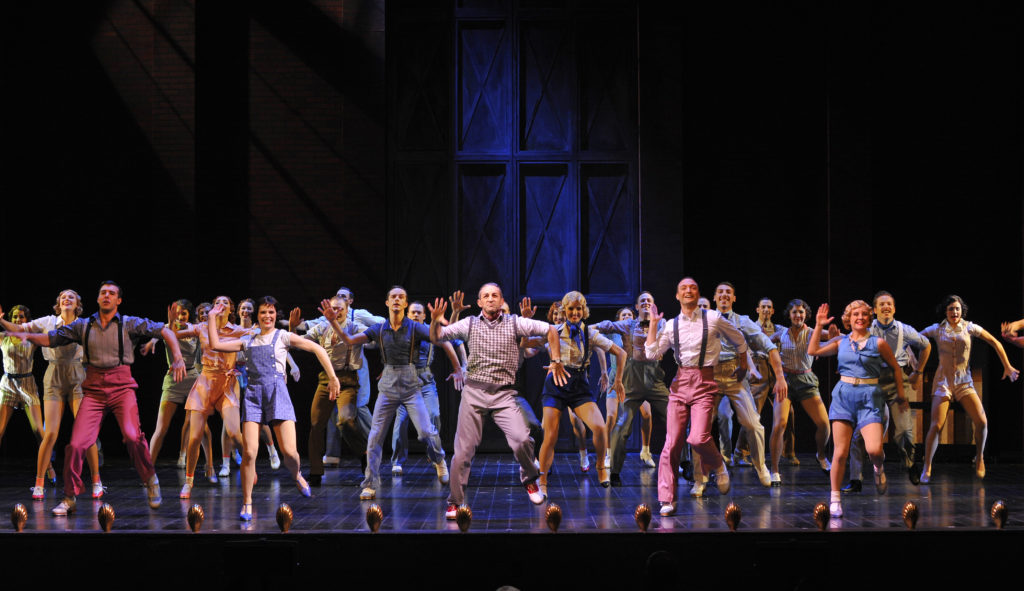 Un spectacle signé Stephen Mear
Le chorégraphe et metteur en scène anglais n'en est pas à sa première comédie musicale. Dans le West End et à Broadway, il est connu pour son travail sur Mary Poppins, The Little Mermaid ainsi que sur Hello Dolly, Kiss Me Kate, Gypsy… la liste est longue. À Paris, nous avons déjà pu découvrir le travail du chorégraphe dans Singin' in the Rain puis Guys and Dolls et Funny Girl au Théâtre Marigny. Des spectacles qui avaient fait l'unanimité auprès des spectateurs et des critiques.
Mais le plus gros succès reste 42nd Street. C'était le dernier spectacle à l'affiche du théâtre avant de colossaux travaux de rénovation. 42nd Street marquait également le départ de Jean-Luc Choplin du Châtelet, à qui l'on doit l'arrivée des grosses productions de comédies musicales en France.
Suite à son succès à Paris, le spectacle s'était offert la scène du Theatre Royal Drury Lane.

La plus américaine des comédies musicales
42nd Street est une véritable lettre d'amour à la comédie musicale ; l'incarnation du rêve américain où tout est possible.
C'est un « backstage musical », c'est-à-dire que l'intrigue se déroule autour de la production d'une pièce ou d'une comédie musicale. Ici, nous suivons Peggy Sawyer, remarquée par un producteur et qui rejoint les chœurs du spectacle « Pretty Lady ». Mais lorsque l'actrice principal se blesse, le spectacle doit fermer. À moins que quelqu'un puisse la remplacer… quelqu'un comme Peggy Sawyer !
Cette super production comprend des numéros musicaux mondialement connus et des séquences de claquettes à tomber des nues.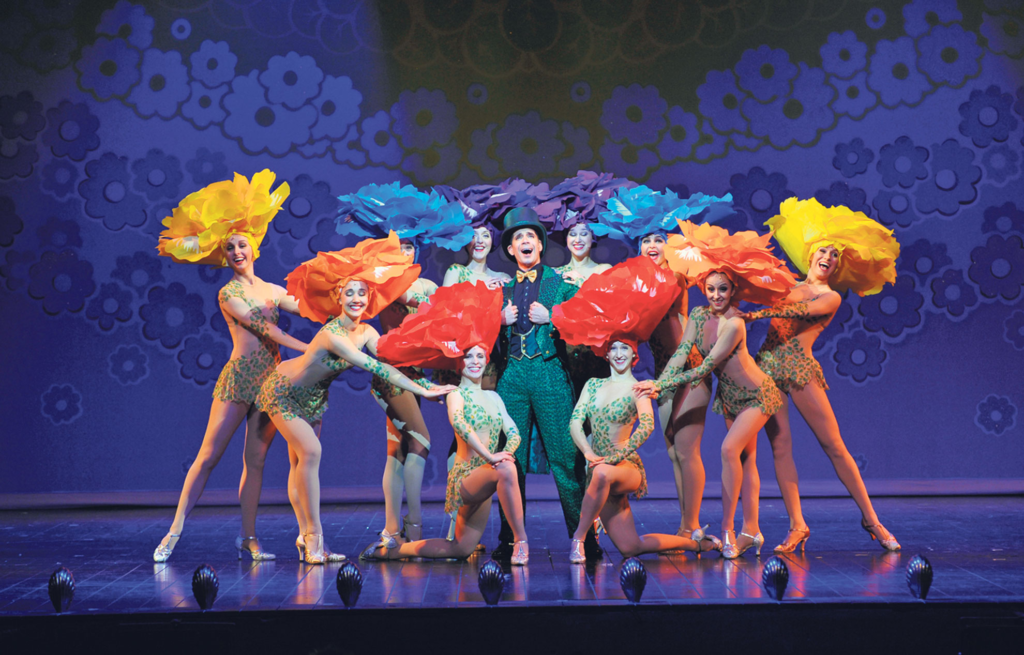 Nous nous réjouissons déjà de revoir 42nd Street au Théâtre du Châtelet en décembre 2022. Vous pouvez d'ores et déjà réserver vos billets.
Par ailleurs, jusqu'au 14 juin, vous pouvez profitez de la carte adhérente gratuitement. Cet abonnement vous permettra des réductions sur vos places et d'autres avantages !