La comédie musicale Le Fantôme de l'Opéra ferme ses portes à Broadway après 35 ans sur scène. Le rideau se baissera pour la dernière fois en février 2023, quelques semaines après son anniversaire de 35 ans à Broadway.
Un mega musical né à Londres
Le Fantôme de l'Opéra fait partie de ses spectacles que l'on surnomme « megamusical« . C'est-à-dire une super production qui brasse un important profit commercial.
Dans les années 80, le compositeur Andrew Lloyd Weber adapte le roman de Gaston Leroux en comédie musicale. Il s'associe au metteur en scène Harold Prince, à la chorégraphe Gillian Lynne et à Maria Björnson qui signe les décors et les costumes. La comédie musicale ouvre à Londres en 1986. Suite à son succès en Angleterre, le spectacle ouvre à Broadway en 1988. En janvier 2009, il devient le spectacle qui se joue le plus longtemps à Broadway. Lors de sa fermeture en février, le Fantôme de l'Opéra aura joué près de 14 000 représentations à New York.
Pour en savoir plus sur Le Fantôme de l'Opéra, cliquez ici.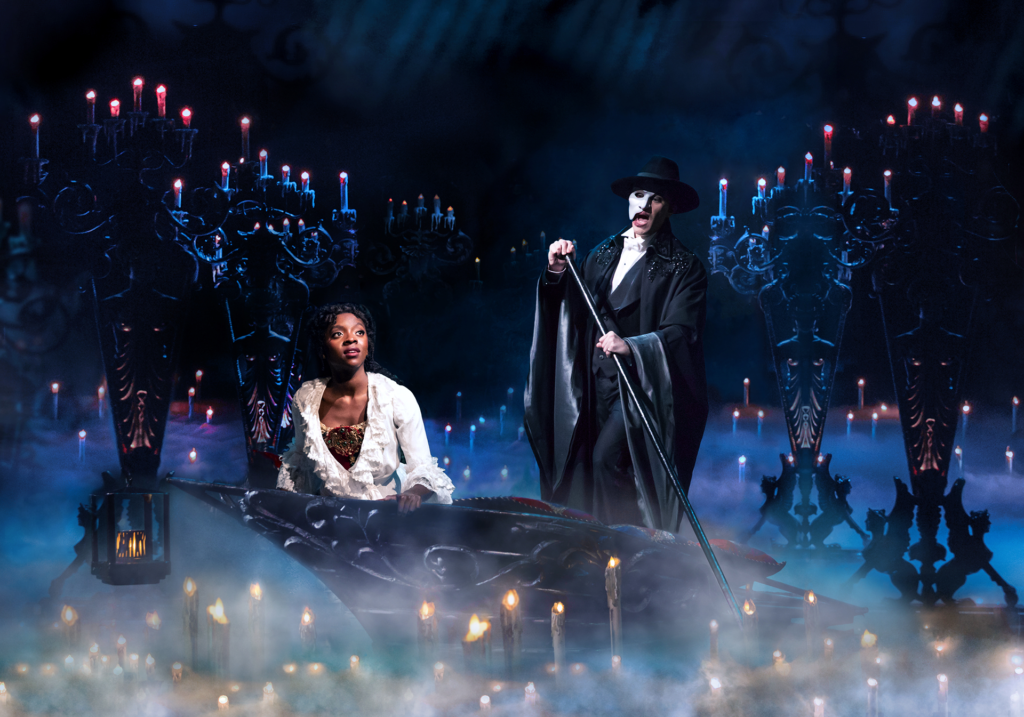 Un des spectacles les plus rentables du monde
La production initiale du Fantôme de l'Opéra a coûté plus de 8 millions de dollars… Mais elle en a rapporté 845 millions !
Son public est composé en grande majorité de touristes, voulant cocher la case « voir un Broadway show » de leur bucket list. L'effet est garanti avec son chandelier qui tombe sur scène, sa barque qui navigue sur scène ainsi que ses prouesses vocales des titres « Music of the Night », « Wishing You Were Somehow Here Again » et « All I Ask of You ». Cependant, le spectacle avait toujours manqué de rythme à mon goût, et on se lassait vite des thèmes utilisés en boucle dans la musique et des scènes sur-dramatiques.
Ceci dit, Le Fantôme de l'Opéra reste un spectacle de pèlerinage, qui a marqué le parcours de tous les fans de comédie musicale !
Pour le moment, le spectacle continue de jouer à Londres. Le Fantôme de l'Opéra fermera définitivement à Broadway le 18 février 2023.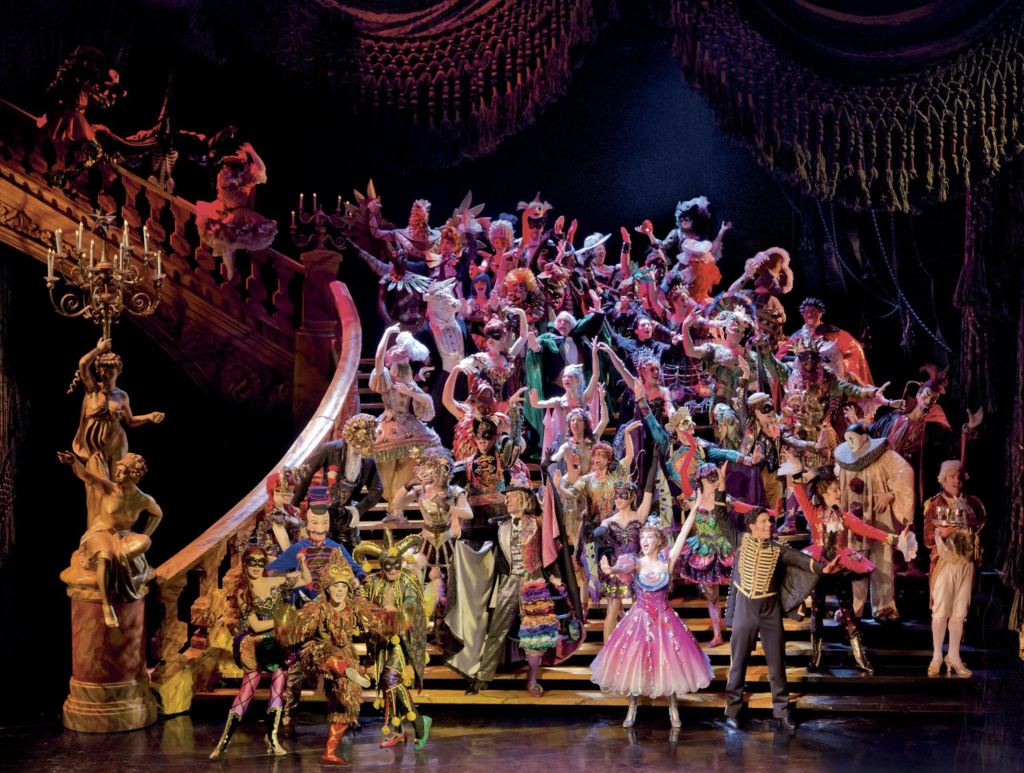 Quelques chiffres marquants
À Broadway, il a employé plus de 400 acteurs sur 35 ans et, rassemble 130 artistes et techniciens par représentation.
Le spectacle brûle 281 bougies par spectacle. Il utilise aussi près de 250 kilos de neige carbonique, répartis dans 10 machines.
On compte 230 costumes sur scène !
Son grand chandelier comporte plus de 6.000 perles et pèse 1 tonne.
Il génère plus d'1 million de dollars en billetterie par semaine. On estime son chiffre d'affaire global à 6 milliards de dollars !
Le spectacle a déjà été joué dans 15 langues et a été vu par près de 150 millions de spectateurs.
Il a remporté plus de 70 prix.
Il faut 2h30 de maquillage pour devenir le Fantôme de l'Opéra.
Dans la célèbre scène « Masquerade », la scène est peuplée de mannequins, pour donner l'impression qu'il y a plus de personnes sur scène.
La note la plus aïgue est un E6, chantée par Christine dans la chanson « Phantom of the Opera ».
Sierra Boggess et Ramin Karimloo, deux interprètes phares des rôles principaux. Ils chantent ici la chanson titre « The Phantom of the Opera », lors d'un concert anniversaire au Royal Albert Hall :
Attirer l'attention sur Cinderella ?
Le spectacle est très impressionnant par sa grandeur. Ainsi, Le Fantôme de l'Opéra ferme à Broadway pour laisser la place à de nouvelles créations. On rappelle que le spectacle Cinderella, lui aussi écrit par Andrew Lloyd Weber, ouvre à l'Imperial Théâtre de Broadway en 2023.
Peut-être était-ce pour ne pas se faire de la concurrence que le compositeur a décidé de fermer Le Fantôme de l'Opéra… ?
Que pensez-vous de la fermeture du Fantôme de l'Opéra à Broadway ?