Qui est donc Ariana DeBose ? Son nom est sur toutes les lèvres suite à sa prestation dans West Side Story. Découvrez la vie et carrière de l'incroyable « triple-threat », qui resplendit aussi bien sur les planches de Broadway qu'au cinéma et à la télévision.
Au commencement était la danse
Adriana DeBose grandit en Caroline du Sud, d'un père portoricain et d'une mère blanche. Elle se met très jeune à la danse puis se tourne vers la comédie musicale à l'adolescence. C'est apparement regardant Nicole Kidman dans Moulin Rouge qu'elle aurait eu envie de monter sur les planches.
En 2009, elle arrive dans les 20 premiers de l'émission So You Think You Can Dance (l'équivalent de The Voice pour la danse !). Toujours à la télévision, elle joue dans le soap opera One Life to Live.
L'appel de Broadway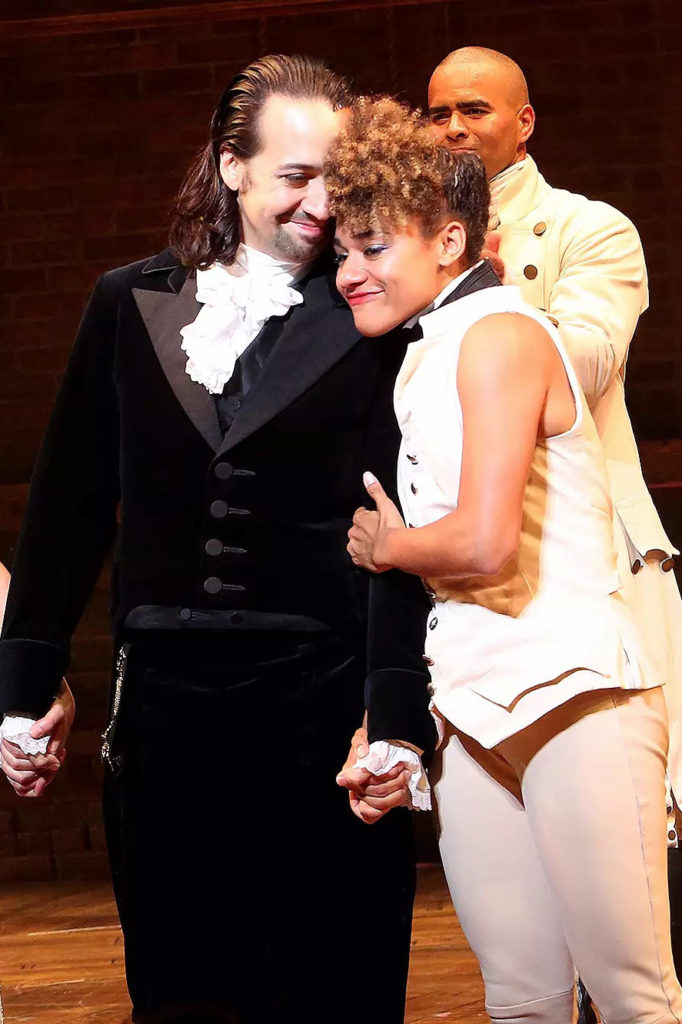 Rapidement, Ariana DeBose monte sur scène dans Company avec le New York Philharmonic. Elle apparaît aussi dans les productions régionales de Hairspray et Bring It On avec lequel elle part en tournée. Enfin, en 2012, elle fait ses débuts à Broadway avec Bring It On.
Puis tout s'enchaîne très vite. L'année suivante, elle rejoint Motown à Broadway où elle understudy le rôle de Diana Ross.
En 2014 , elle joue dans Pippin et reprend même le rôle du Leading Player. Ce sera ensuite le rôle d'Éponine dans Les Misérables qu'elle interprétera au Connecticut Repertory Theater.
Mais un autre succès va bientôt faire son entrée…
Hamilton
En 2015, Ariana DeBose intègre l'ensemble de Hamilton, qui se joue d'abord Off-Broadway avant d'emménager au Richard Rodgers Theatre. Elle incarne le rôle fascinant de The Bullet jusqu'en 2016.
Après quelques apparitions à l'écran, elle interprète Jane dans A Bronx Tale à Broadway.
Disco Donna et le début de la gloire
Fin 2017, Ariana DeBose brille enfin dans un rôle principal dans Summer : The Donna Summer Musical. Elle emmène le rôle de Disco Donna jusqu'à Broadway et se voit nominée aux Tony Awards !
Puis, en 2019, elle est choisie pour interpréter le rôle d'Alyssa Greene dans l'adaptation de The Prom. Le film réalisé par Ryan Murphy sort sur Netflix en 2020. En 2019, elle rejoint le prestigieux casting de Anita.

West Side Story sur les traces de Rita Moreno
L'actrice, chanteuse et danseuse est donc choisie pour interpréter le rôle d'Anita dans le remake de West Side Story, réalisé par Steven Spielberg. Mais Ariana DeBose a bien failli ne pas être de la partie. Elle a décliné à 4 reprises d'auditionner pour le rôle ! La 5ème sera la bonne et Ariana DeBose reprend le rôle d'Anita, créé par Rita Moreno dans le film de Robert Wise. Ce rôle avait valu à l'actrice l'Oscar et le Golden Globe de la meilleure actrice dans un second rôle en 1962.
60 ans plus tard, Ariana DeBose rafle absolument toutes les remises de prix. Elle se voit remettre le BAFTA, le Critics' Choice, Golden Globe et SAG Award pour le meilleur second rôle féminin. Elle remporte aussi l'Oscar de la meilleure actrice dans un second rôle, faisant d'elle la première Afro-Latina et femme ouvertement homosexuelle à gagner cette récompense.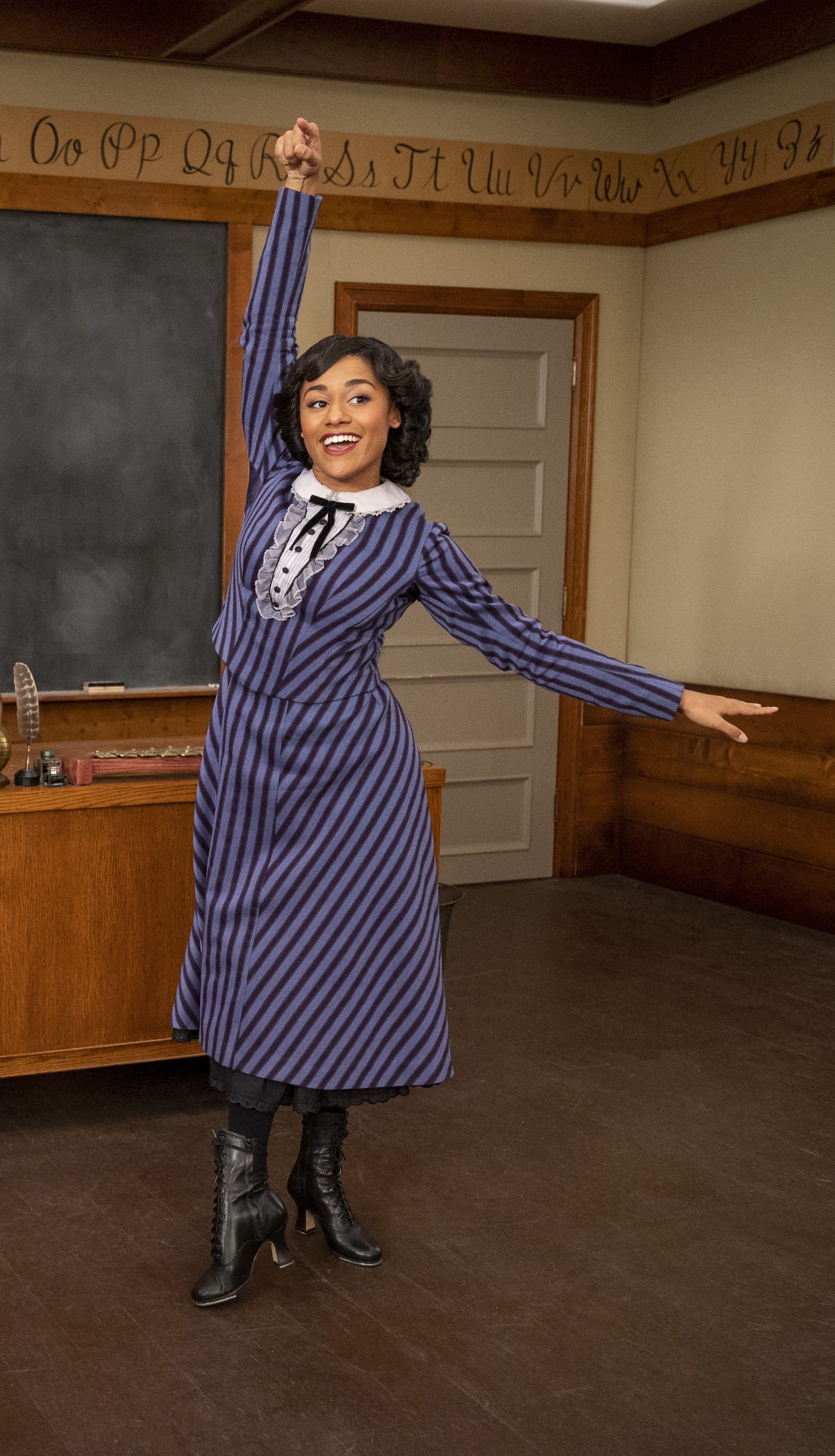 Toujours à l'écran
La carrière de la jeune actrice ne fait que commencer et elle est toujours partante pour s'engager sur de nouveaux projets. En 2021, elle joue dans l'hilarante série Schmigadoon!. Une série qui parodie les comédies musicales et que je ne peux que conseiller aux fans de l'âge d'or de Broadway. Elle rejoint également le film d'espion Argylle aux côtés de Sam Rockwell et Henry Cavill. Elle sera aussi à l'affiche des films I.S.S. et Kraven The Hunter. En 2022, elle intègre également la série Westworld.

De retour dans le monde de la comédie musicale, Ariana Debose sera la maîtresse de cérémonie des 75ème Tony Awards.
LGBTQUEEN 🏳️‍🌈
Ariana DeBose est ouvertement homosexuelle. Jo Ellen Pellman et elle ont créé l'initiative Unruly Hearts. Cette dernière propose des ressources aux jeunes de toutes sexualités et les met en relation avec des organisations qui défendent la communauté LGBTQ+.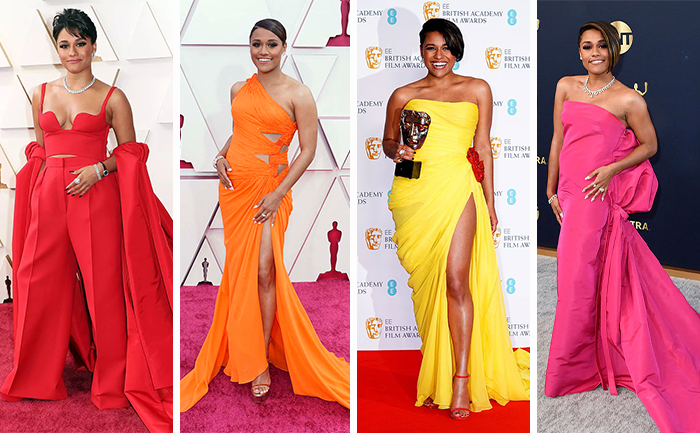 Ariana DeBose n'a pas fini de faire sensation. Une femme d'un incroyable talent qui continuera de nous surprendre et nous émerveiller ! Lesquelles de ces performances préférez-vous ?